MEMORIALS
The American Cemetery and Memorial in Colleville-sur-Mer
Type: Physical memorial
Alternative name: Cimitére Americain
Location: Colleville-sur-Mer
Country: France

Added: 8/31/2009 12:00:01 AM
Updated: 8/20/2013 10:17:11 AM

A visit to The American Cemetery at Omaha Beach (Cimitére Americain) is quite an overwhelming experience. 9,387 headstones are marking the graves of US servicemen and women that died during the invasion of the beaches of Normandy on June 6, 1944. Row upon row of white marble crosses fills the cemetary´s 172 acre plot. All, except from some headstones with the star of David, of same size and form. A few with flowers or wreaths.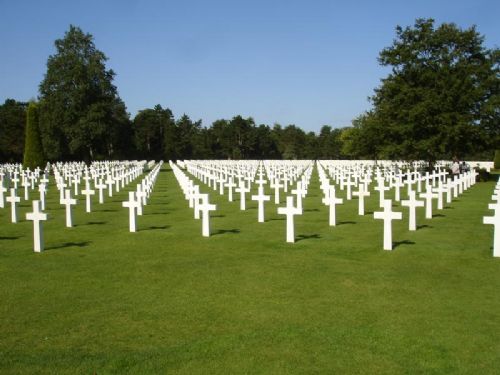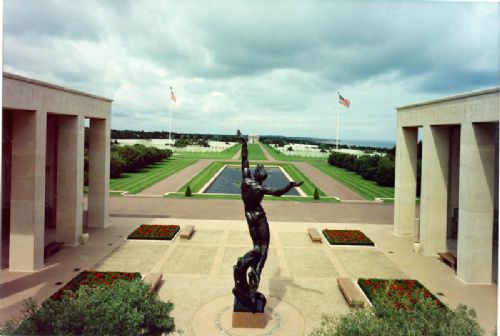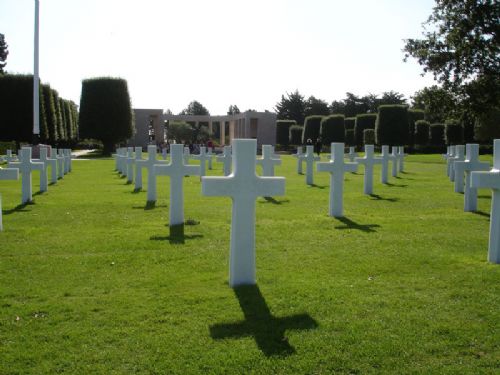 The memorial, which is located in the eastern part of the cemetery, is an arc in sandstone with its base facing the cemetary. In its center is a bronze sculpture of a man stretching his arms to the sky. Two huge panels on each side maps the invasion of Normandy and the advance on Berlin that followed.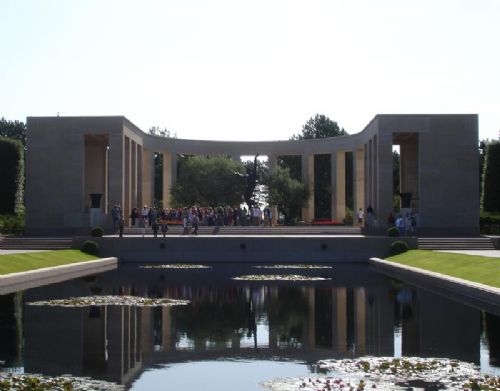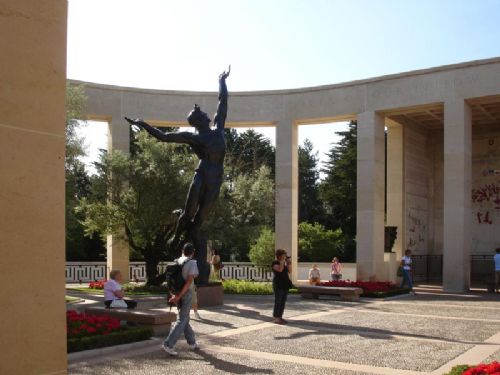 There is also a small chapel in the middle of the cemetery with a wonderful mosaic in its cieling which symbolises the partnership between USA and France.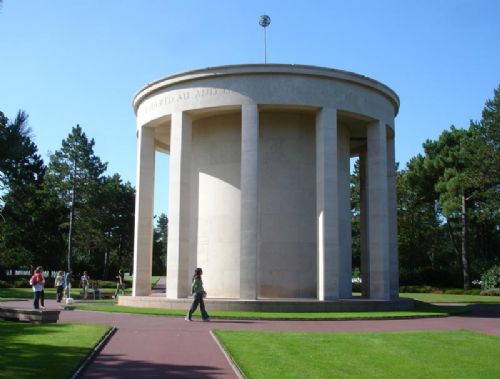 The cemetery is located in the village Colleville-sur-Mer, between the village and Omaha beach where one part of the US troops landed on D-Day. It can esily be reached by car from Highway N18 (E46). Take off at exit to Colleville-sur-Mer and look out for signs directing you to the cemetery some kilometers inland. Line 70 of Bus Verts (busverts.fr) stops right at the visitor centre east of the cemetery. More information, including visitor information and video, is available at www.abmc.gov.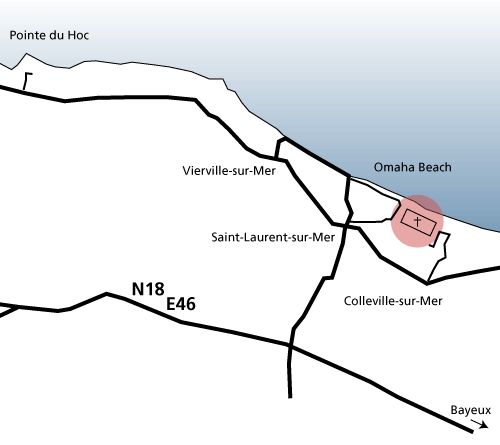 Useful links:
Virtual tour of the cemetery
Photos, from top: 1. | By: Jon Brunberg | License: © | | enlarge 2. Photo by US Government from American Battle Monuments Commission website showing the cemetery from the east end of the memorial. | By: American Battle Monuments Commission | Source: link License: PD | | enlarge 3. | By: Jon Brunberg | License: © | | enlarge 4. | By: Jon Brunberg | License: © | | enlarge 5. The Memorial | By: Jon Brunberg | License: © | | enlarge 6. The Chapel | By: Jon Brunberg | License: © | | enlarge
POSTED BY JON BRUNBERG ON 8/31/2009 12:00:01 AM
blog comments powered by

Disqus