MEMORIALS
Parque de la Memoria
Type: Physical memorial
Location: Buenos Aires
Country: Argentina
Creator: Dennis Oppenheim
Dedication year: Unknown

Added: 10/7/2008
Updated: 10/18/2010 10:43:19 PM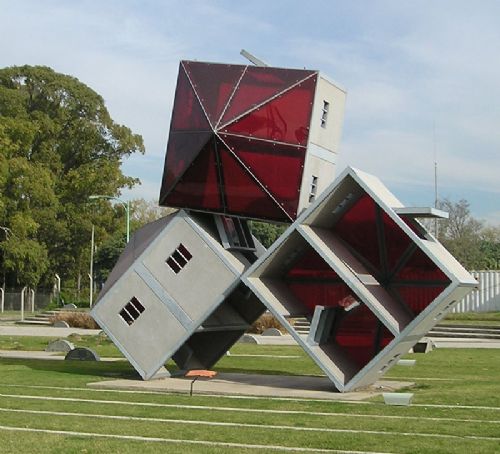 The Memorial Park (Parque de la Memoria) in Buenos Aires commemorates the victims of Argentina's "Dirty War" in 1976 to 1983 in which 10 to 30,000 people disappeared as a result of the Argentinian state's war on its own population.

The park was a proposal from human rights groups. The decision to build the park construction was made in 1988. Several monuments were erected in 2006 (such as the Monument to the Escape - Monumento al escape - by Dennis Oppenheim, which is shown in the photo) and the main memorial,"the Memorial to the Victims of State Terrorism - El monumento a las Víctimas del Terrorismo de Estado" was inagurated in 2007.

The official website at parquedelamemoria.org.ar has more information, but only in Spanish. It also includes a database over the victims.

The park is open to the public from 10 to 18 daily.
POSTED BY JON ON 10/7/2008
blog comments powered by

Disqus